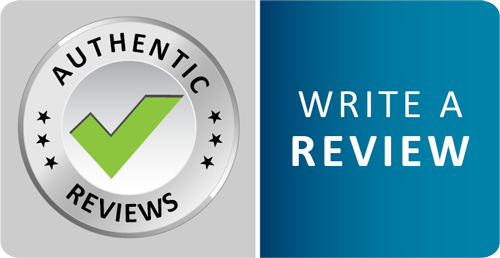 Customer Testimonials for Leavitt Auto & Truck
Makenzie Denver -
2006 ford f250
Simply put, purchasing a vehicle from Leavitt Auto is excellent. Searching for a vehicle is stressful. With the help of the Leavitts, I have found a truck that I have searched for, for years. Their industry expertise and compassion when it comes to purchasing a truck will forever keep me a loyal customer. Whether they have the vehicle you are looking for, or not, these guys will help you find the perfect match.
I highly recommend Leavitt Auto to anyone in the market for a new vehicle. Give these guys a call.
Seth Parker -
2006 Ford F-250 Superduty Crew Cab Shortbed Lifted 6.0 Power
Purchased a 2006 Ford f250 superduty crew cab shortbed lifted 6.0 powerstroke diesel from mike at leavitt auto today, beautiful truck from florida, truck is in excellent condition, tons of work done to it, nothing bad to be said, everththing was simple, no hassle at all, was in and out in no time, very satisfied with the buisness, thank you mike.
John Wall -
2005 Ford Harley Davidson 6.0 F-250
Just bought my 05 Harley Davidson 6.0 F250 with the help of Mike and Bob. These guys are fantastic and are the only place around here with the quality of trucks they have. Mike found my truck in Texas and handled all of my financing which made the buying process easy as could be. Truck arrived and they took it upon themselves to get the truck detailed, state inspected, and ready to come home with me in only a few hours. If you are looking for a quality truck and good, honest, quality people, visit these guys. Thank you again Mike and Bob for everything you guys did for me.
Tym Rumley -
2009 Ford Powerstroke Diesel 6.4L
Bought my 2009 Powerstroke 6.4 about a month ago, they get all there trucks from the south high quality probably the cleanest truck I've ever owned. absolutely love my experience with bob and Mike, I tear drove multiple trucks, they were not pushy in any way what so ever kept me completely comfortable in choosing the right truck. Finally found the one I wanted, and they helped the purchasing proses move as quickly possible. A few minor issues arose after daily driving, I mentioned it to bob and Mike and thanks to team Leavitt these minor issues were taken care of very quickly. Thank you guys!
Jon Walsh -
2005 Ford F-250 Crew Cab
I purchased a 05 F250 crew cab southern truck from here I found on Craigslist. Been in the market for a few years for a diesel Ford, not finding the perfect truck for work and play. Well they had it. I'm a auto/truck tech and know what I'm looking at. No games played. I hesitated for a couple weeks only because I'm from south eastern Massachusetts, and it's a 2 hour ride. Mike Leavitt was extremely helpful. Filled out a credit application Thursday after Mike called me with info on it, I made arrangements to come up on a Saturday. Mike got me a excellent rate on a great loan. So I came up. Saw it, drove it, inspected it, he gave me what I wanted for my trade, Done deal. After I was in the office for 20min doing paperwork, drove it home.
I hate used car dealers, but not this one. I'll be back for the next for sure.
Thank you again Mike Leavitt
Melanie Postell -
2010 Chevrolet Avalanche
I have always dreaded buying a car...hate car salesman because I always felt like they were pulling one over on me....I've never felt comfortable talking numbers or negotiating prices...
I pulled into Leavitt' s after dealing with 3 other dealerships. I was frustrated but I saw the Chevy Avalanche I wanted....
I am sold. I will never go anywhere else. Being a mom with two boys, this is where they will get their first trucks. They went above and beyond to make this affordable for me explaining options and making this actually an ENJOYABLE experience!
Thank you so much Mike Leavitt! I love my Avalanche!!!
Pat Cambria -
2006 ford f250
Thank you so much for everything you guys did for me and my family!!! You guys took such good care of us last time, that it only made sense to go back to you guys again, just to see if it could be done again.. and sure enough, you only did better the second time! You have made believers of all of us. This will be the place we buy our vehicles FOREVER!!! Thank You!!!
Leavitt Auto And Truck -
2000 Quality Vehicle
At Leavitt Auto And Truck we are proud of the quality used cars we sell and our dedication to serve the needs of our customers. This is reflected in the amount of repeat business we receive. Whether this is your first purchase with us or one of many that you've had, you can count on our dedicated sales staff to make it the best buying experience possible.